TRANSFORM YOUR PHYSIQUE TODAY
START YOUR FREE CONSULTATION
Ready to start your journey? Let's figure out your biggest fitness struggle and how we can solve it.
Had enough of all those different diets like keto or paleo, or maybe you're just worn out from endless hours of cardio followed by binge-eating marathons? The true secret to getting in shape is to finding a method that works best for you. Just listen to what some of Cory's clients say!
"Working with Cory these past few months has been a game-changer for my weight loss journey. Thanks to his easy-to-follow advice on nutrition and exercise, I've not only shed unwanted pounds but also learned to actually enjoy the process. Cory's coaching wasn't just about losing weight... It was about making lasting changes to my lifestyle. His encouragement has helped me achieve results I never thought possible."
Sarah's Fat Loss Journey
"Cory's coaching has completely transformed the way I approach building muscle. With the workouts and diet plan, bulking up feels both efficient and enjoyable. Cory's deep understanding of muscle growth, combined with his motivating coaching style, has pushed me to new levels of strength and physique development. I'm grateful for the incredible gains and newfound confidence I've achieved under Cory's expert guidance."
Jake's Muscle Building Off-Season
"Preparing for a bodybuilding show is challenging, but with Cory as my coach, it became a rewarding experience. His unwavering support, expert knowledge of contest prep, and commitment to his clients make him a standout coach in the world of bodybuilding. Thanks to him, I not only achieved my goals but also gained a ton of insight into building a physique that reflects my passion for the sport."
Emily's 16-Week Competition Prep
Father of 3, Entrepreneur, & Bodybuilder
Cory is an online coach, personal trainer, gym owner, entrepreneur, and proud father from Vancouver, BC. His passion for fitness has not only led him to transform countless lives through his online coaching and personal training services but has also driven him to be a key player in the vibrant bodybuilding community of West Coast Iron.
Cory Knox's personal training is more than just a job; it's his passion. With years of experience and a deep understanding of each client's unique needs and goals, he works tirelessly to craft personalized fitness programs that help effortlessly guide clients through their fitness journeys. Whether he's coaching newcomers taking their first fitness steps or fine-tuning the routines of seasoned athletes, Cory's approach is all about bringing out the best in people.
Lives Changed With Coaching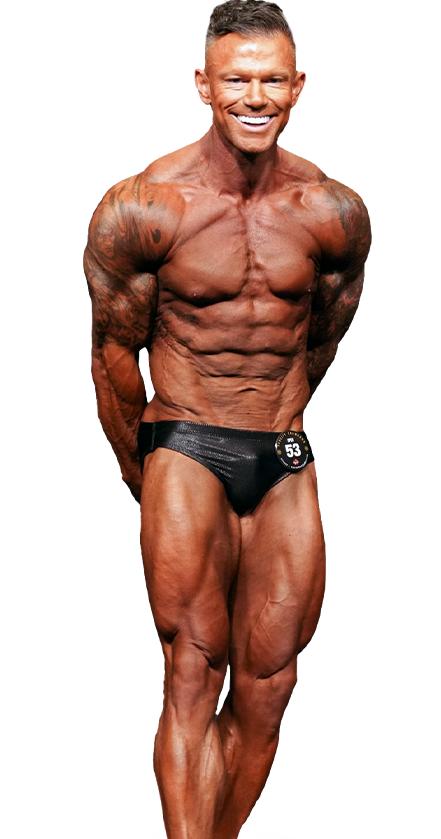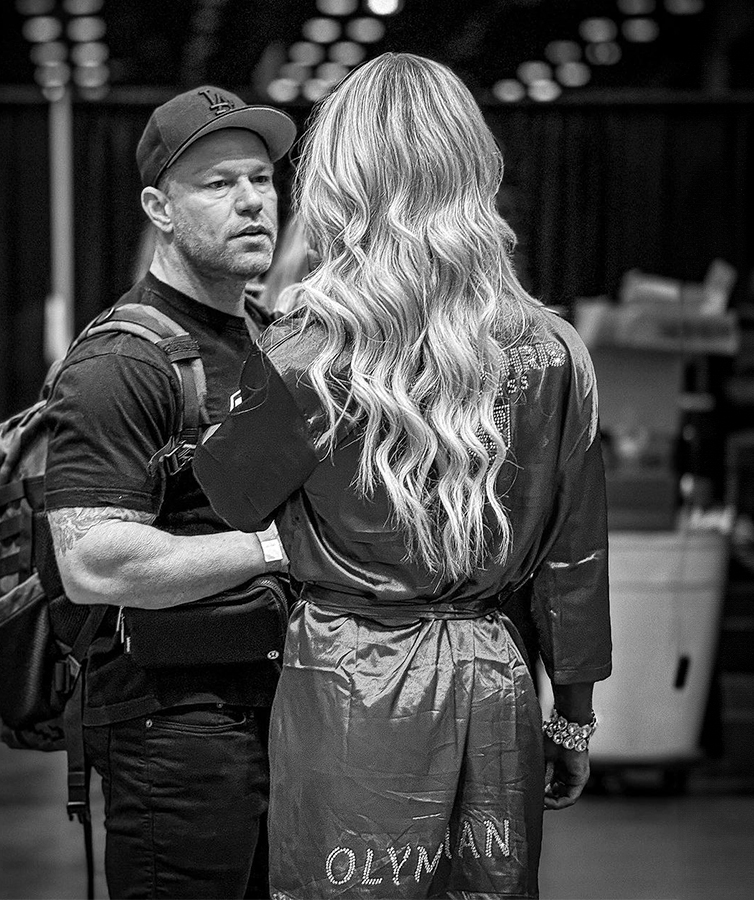 Being Coached by Cory Knox
Fitness doesn't have to be hard.
Cory helps real people, get real results.
The key to getting in shape isn't just about dropping 20 pounds as fast as possible; it's about STAYING in shape for life. To nail it down to one simple reason, many people struggle because they choose plans that are just too hard to stick with. With Cory's online fitness coaching, sustainable weight loss is made simple.
"Cory's meal plans are pure magic. They're simple, practical, and most importantly, I didn't have to give up the foods I love. It's incredible how a well-balanced approach can make such a difference. Thanks, Cory, for making my journey enjoyable and effective!"
Jamie Bouchard
"Cory's workout splits are a game-changer. Simple, effective, and tailored to fit into my life seamlessly. No complicated routines, just straightforward exercises that get results. Thanks to Cory, working out has become a breeze, and the progress speaks for itself."
Alex Oxnard
"What sets Cory apart is that you don't have to give up the food you love to see results. His approach to nutrition is both effective and liberating. I've achieved my goals without feeling deprived, and it's all thanks to Cory's smart and balanced fitness approach."
Michael Santorini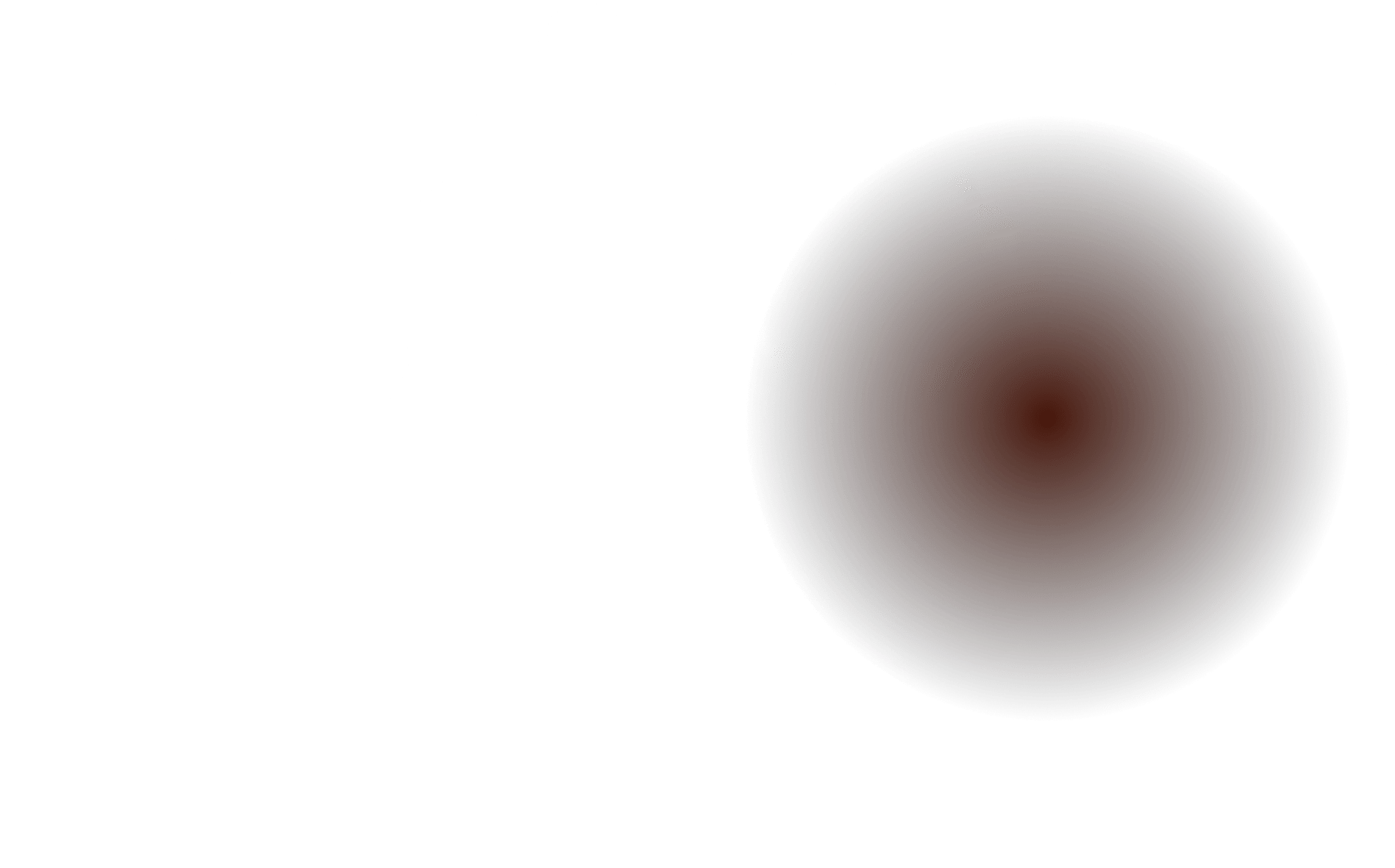 Apply for Coaching with Cory
MONTHLY PLAN
30-Minute Consultation
Nutrition & Meal Plan
Tailored Workout Split
Weekly Zoom Check-Ins
Supplement Protocol
3-MONTH PLAN
30-Minute Consultation
Nutrition & Meal Plan
Tailored Workout Split
Weekly Zoom Check-Ins
Supplement Protocol
Free Training Session
6-MONTH PLAN
30-Minute Consultation
Nutrition & Meal Plan
Tailored Workout Split
Weekly Zoom Check-Ins
Supplement Protocol
3 Free Training Sessions
Competition Prep
30-Minute Consultation
Nutrition & Meal Plan
Tailored Workout Split
Weekly Zoom Check-Ins
Supplement Protocol
Weekly Posing Sessions
Posing Coach Included